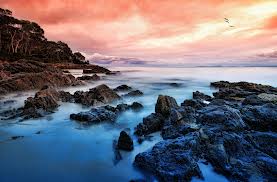 Contact
Nubby keeps office hours for in-person visits at his San Rafael, CA office Tuesdays, Wednesdays, and Saturdays.
He is available for phone consultations Monday through Saturday.
Call for an appointment: (415) 259-1935
Or email him: nubbyclairvoyant@gmail.com
Location: Ama Wellness Center, 1938-A Fourth Street, San Rafael, CA 94901
Testamonial:
"Nubby Shober's acupuncture is so good, I drive an hour from San Francisco to visit him every month, despite having dozens of skilled acupuncturists within walking distance of my home.
While Nubby does excellent work with needles and Chinese herbs, in some ways these are mere props in his approach as a master intuitive healer.  His skill is addressing physical and psychological problems by going to the root of the matter in the energetic body.
To fully appreciate his treatments, it is helpful to come equipped with some "New Age" vocabulary.  But this is not necessary.  I dragged a curmudgeonly, suspicious Scottish friend of mine to a two hour Nubby treatment two years ago, and it turned out to be one of the most profound experiences of his life — his back pain is gone, and now he visits Nubby every time he's back in California. 
When visiting Nubby, don't expect to be stuck with a few needles and left on the table to stew.  Rather, Nubby will train you to be able to feel and see the energetic forces that the needles are designed to manipulate, and help you to adjust them yourself without the need for needles.  He'll also look at your relationships with other people, living and dead, and help you establish health in your own body through healthy relationships with others.
His work is intense, but he helps disarm his patients through prolific use of (sometimes dorky) humor — and by not taking anything too seriously or solemnly.  He's comfortable looking at your most hateful urges and shameful dysfunctions, shining a light into the darkest corners and making everything seem hopeful and fixable after all."